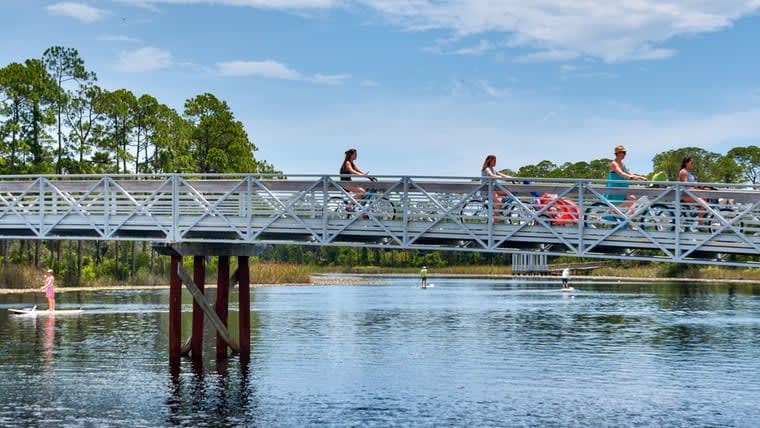 Welcome to Watercolor
A vibrant and sprawling beach community, WaterColor is situated amongst natural surroundings and boasts an unmatchable Southern charm. Tucked away between sugar-white beaches and Western Lake, WaterColor's intricate planning and small-town vibe are welcomed and emphasized by an array of uniquely designed Southern Coastal homes and neighborhoods. WaterColor was planned by Cooper, Robertson & Partners under the guidance of The St. Joe Company, which has owned the land since 1927.
WaterColor offers residents and guests a newly renovated and expanded Beach Club with 3 gulf front swimming pools. Camp Watercolor has a lazy river, full beverage service, basketball courts, a park and soccer field. Five public parks, an outdoor atmosphere perfect for festivals and concerts, a variety of dining options, and a gourmet market all at their fingertips. For the active resident, there is the state-of-the-art WaterColor Workout fitness center, the Bike Barn, which will map out your excursion for you, the Boathouse, Tennis Center, and Camp WaterColor, a family-friendly facility that wholesome family fun. For the nature lover, WaterColor has set aside almost half of its 499-acres for natural beauty, open spaces, and preservation along with walking and biking and trails.
Watercolor homes are deservedly as popular as vacation homes or main residences for the perceptive buyer looking to invest in Watercolor real estate and benefit from an exceptional quality of life.