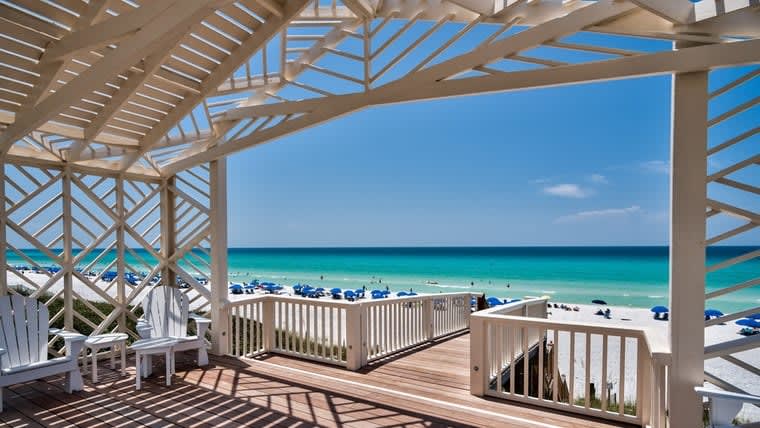 Welcome to Seaside
The town that knows no stranger. Known for its tight-knit sense of community, its Gulf breezes, and its picket fences, Seaside is the beach town of beach towns — an icon of new Urbanism Design. A shared dream between a grandfather and grandson gave rise to 30-A's most notable community back in 1981 when Robert and Daryl Davis designed and oversaw the construction of a town that aimed to seamlessly tie itself together with a common sense of community. Davis' dream was a "simple, beautiful life".
The exemplary homes and condos in Seaside display Southern influences in the architectural style. Friendly neighborhoods consist of pastel-colored cottages with clap-board siding and elevated front porches standing behind neat white picket fences. There are 5 condo developments in Seaside with each building holding retail space downstairs and residential space on the upper floor. You will find an excellent range of amenities in Seaside for every taste and style from boutique shopping and bookstores to casual dining and an amphitheater.

One of the community's main draws is The Seaside School, which draws students from all over Walton County. The Seaside School is one of the state's first charter schools and blends its curriculum with the town's founding principles. Come see what Seaside has to offer. You will leave enchanted.